Most of the Nexudus apps can be installed directly via the dashboard. Remember that you can also develop your own apps using the Nexudus application programming interface (API). You can even share or sell them to other spaces via our marketplace.
Space Dashboard: this app is designed to be displayed on devices such as a television, projector or any other type of screen. The Space Dashboard shows a summary of what's going on in your space in real time (news, events, coworkers' profiles, room bookings and others). We recommend to display it in a visible place so that coworkers can always be up to date with what's happening. Also, the design of this app adapts to your space's colour scheme just like the Space Website linked to your Nexudus account.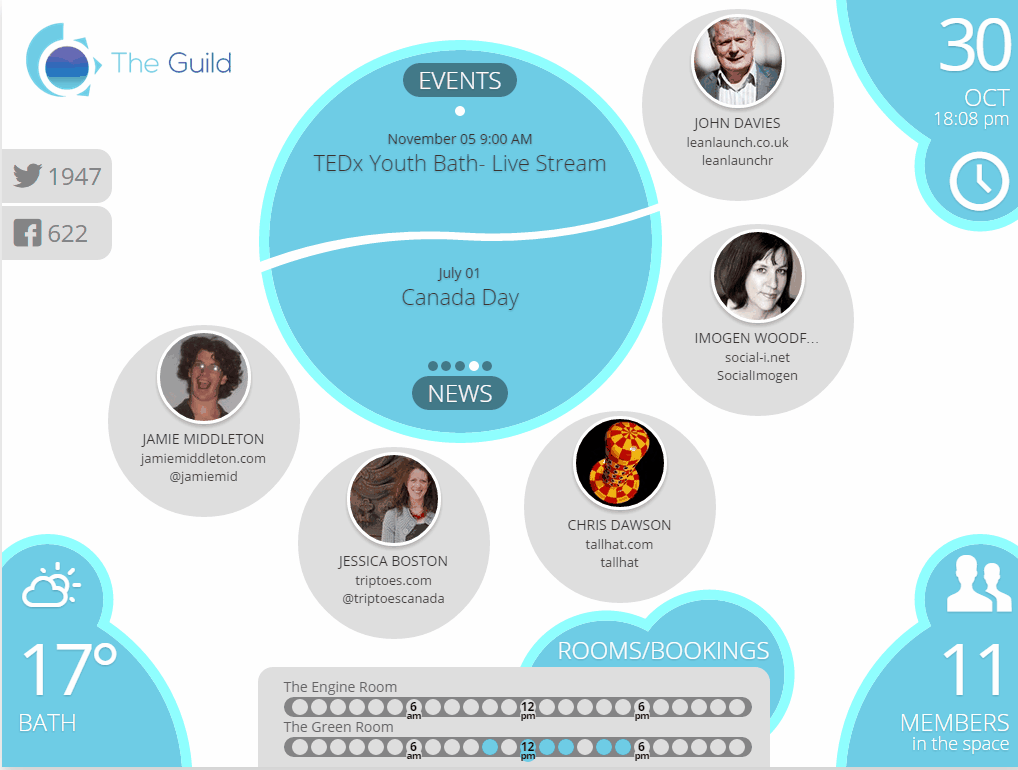 To enable this app, go to Settings > Integrations > Space Dashboard in your Nexudus dashboard. Use the URL displayed on your browser when you click the Open Dashboard button to see the Space Dashboard on your preferred device such as a TV screen or a projector.